---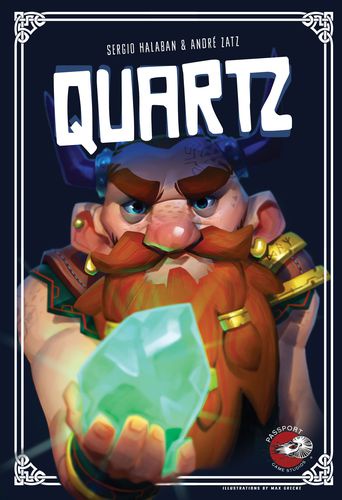 Quartz
---
Dwarves are among the bravest, determined and hard workers creatures you can find. Especially when they are searching for crystals in a new mine.
In Quartz, you belong to a group of dwarves who has just discovered a new mine on their land. Excited by the discovery, you decided to make a bet. Everyone will explore the mine for five days. At the end of each day you will sell in the city, the crystals you extracted during this day. At the end of the fifth day, the dwarf who earned the most money will become the only owner of the mine.
Following along the same lines as its predecessor, Ouro de Tolo, Quartz is fast and tense game of push-your-luck and risk management in which the players, acting as dwarven miners, try to secure the best crystals for themselves while keeping their "colleagues" at bay.